Poor Mojo's Almanac(k) Classics (2000-2011)
Poetry #119
(published January 30, 2003)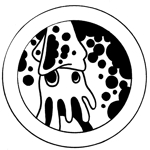 Overreaction
I guess I'm a little sensitive these days
My emotions raw and close to the surface
The innards of a gutted fish
Rotting in the aluminum sun,
Even keeled and mildly schizophrenic
("You can take these mirrors for free"
She tells him, her fingernails digging into the flesh of his arm,
Covered only by a sparse thicket of light brown hair,
"You can have them all,
if you like.")
His disabused sexuality
Worn coarse like unshaven cheeks
("These boats do not have glass
Bottoms. And these mirrors distort."
He replies,
Shaking his arm free.)
He wears me down like a wet fist
Calls me princess and baby
As if they just occurred to him
("Every naked woman is his baby," the audience
Whispers, "Every woman he's inside is a princess.")
And the applause comes in sexy slimy fists.
I guess I'm just sensitive these days.
Share on Facebook


Tweet about this Piece
Contact Us
Copyright (c) 2000, 2004, David Erik Nelson, Fritz Swanson, Morgan Johnson