Poor Mojo's Almanac(k) Classics (2000-2011)
Poetry #303
(published November 9, 2006)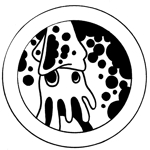 Fighting Spirt
I had joined the military
With all the enthusiasm
A seventeen-year-old
Could muster.
I was gonna do my part.
Win the war, give
Vile disgusting foreigners
The opportunity to feel
The wrath of a great nation.
I wonder to what extent
My days buffing floors,
Doing KP, and cuttin' grass
Helped bring that about?
Share on Facebook


Tweet about this Piece
Contact Us
Copyright (c) 2000, 2004, David Erik Nelson, Fritz Swanson, Morgan Johnson