Poor Mojo's Almanac(k) Classics (2000-2011)
Poetry #86
(published Early, 2002)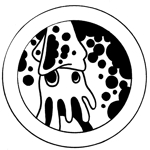 Por Que
We eat tacos and meats on the street
by the metro station market,
breaded meat melonesa,
tender flaky pork in green mole.
Suck on the bone to not miss a drop.
Beaded dull colored beef,
tropical soda pink and pulpy.
The waitress, harried, smiling,
brings them out one by one,
slowly, for those who must learn to wait.
A begging couple enters,
his legs thinner than the bones on my plate,
head cocked to the side with eyes
pleading a look prepared for our guilt.
His shoes too large wagging like truck mud flaps.
we turn attention to tortillas
to soak up last drops of sauce.
A guitar player strolls in full of songs,
Sappy in any language. We give him some pesos,
Finish our plates to the rumble of stomachs filled.
Share on Facebook


Tweet about this Piece
Contact Us
Copyright (c) 2000, 2004, David Erik Nelson, Fritz Swanson, Morgan Johnson