Poor Mojo's Almanac(k) Classics (2000-2011)
Poetry #202
(published November 25, 2004)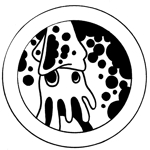 Thursday, November 11th, 2004 (an Ashley Davenport poem)
i really want to
be a star like Avril
Lavigne . Not only is she super rich and famous,
but more importantly
she's really popular
and happy .
That'd be really awesome
to not worry
if i look cute or
if boys like me or not .
Brooke is still
a little mad with me about
this weekend
but she still came over and
watched MTV with me
yesterday . i
really want to get that new
Now CD cuz it has
so much good music on it.
i've never bought
one of those cuz i
don't buy a lot of CDs
but
i think this one is the one i'm going to buy .
*Ashley*

---
This is one day from the diary of Ashley Davenport. Ashley is a 13 year old girl from Colorado. She has two BFFs (Best Friends Forevers) named Brooke and Michelle, a boyfriend named Tyson, and is born to shop.
—
Greg Rutter
Share on Facebook


Tweet about this Piece
Contact Us
Copyright (c) 2000, 2004, David Erik Nelson, Fritz Swanson, Morgan Johnson