Poor Mojo's Almanac(k) Classics (2000-2011)
Poetry #112
(published December 12, 2002)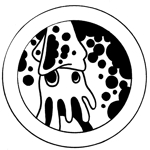 A Very Ugly Australian
On the pebble beach at Olimpos,
Baldwin skips 3000-year-old shards
of Mycenaean pottery into the luke-
warm Mediterranean Sea. Only manages
a maximum of three bounces across
the ocean's earthquake ripple
surface. It's only a 5.8 on
the Richter scale of archaeological sacrilege, so he settles down;
his bulk flares out like a babyskin
beach umbrella as Baldwin thinks
of the shape of things to come.
Pissing on the Parthenon & hanging
a crap inside the Coliseum.
On the European continent, Gypsy children whimper in their sleep, crushed by the olive press of time.
Share on Facebook


Tweet about this Piece
Contact Us
Copyright (c) 2000, 2004, David Erik Nelson, Fritz Swanson, Morgan Johnson