Grant's name has become a rallying cry here in Oakland ever since he was shot in the back while restrained and lying face down on the ground by BART police back in 2009. The officer, Johannes Mehserle, had claimed he meant to taser Grant and didn't mean to murder him. As if tasering a restrained and prone man made sense? Mehserle got a slap on the wrist and Oakland got a tiny riot. The cops have not charged Jones with anything and prevented his attorney from seeing him for at least four hours after the shooting. It all smells suspicious.
Oakland police shoot cousin of Oscar Grant who ran from police | abc7news.com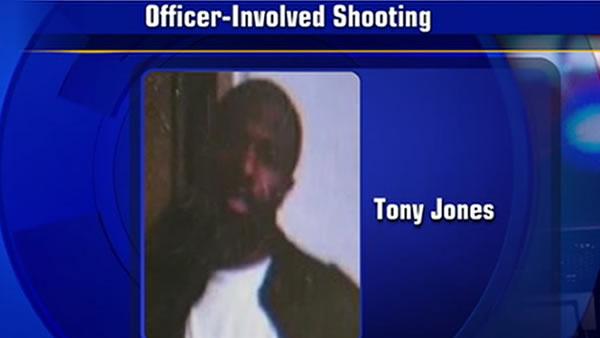 OAKLAND, Calif. (KGO) -- A mother is defending her son, while Oakland police are saying very little about what happened. ABC7 has learned that the man shot by police is related to Oscar Grant -- the Hayward man killed by a BART police officer on Jan. 1, 2009. Oakland police have said nothing at all about the weekend shooting beyond a press release they issued on Monday. They have not addressed the new information that the man was seriously injured after being shot in the back. Tuesday night, Bertrina Works-Grant emerged from Highland Hospital in Oakland after waiting all day to see her son. She says he was shot in the lower back after running from Oakland police late Sunday night. "I talked to my son. My son said 'Momma, the officers [are] lying. They watched me get out of the car. They watched me walk. They started speeding up and I took off running across the street and when I took off running and I heard the gun go pow, pow, pow,'" said Works-Grant. "He said he was running with his hands like this [at his sides]. The police shot at him and shot him in his back. They never said they [were] the police." Her son is 24-year-old Tony Jones. She says he is a cousin of Grant. Sunday evening shortly before midnight, Oakland police stopped a car on the 2000 block of 62nd Avenue. Police say they suspected the vehicle might be linked to a robbery that had just occurred in the area. While police have not identified Jones by name, they say a passenger with a gun ran from the vehicle and was shot by an officer. Jones's mother and attorney deny he had a gun. . . .