And it wasn't even a squeaker. We beat Cleveland by 36%! WE'RE NUMBER ONE! WE'RE NUMBER ONE! There's two great reasons for our staggeringly bad robbery stats. First the Oakland PD has basically no one assigned to investigating robberies. Seriously. This is a thing they were smashed for last week when the Feds released their report damning the police here. The Feds oversee the Oakland PD because of Oakland's amazing history of massive police corruption. The second reason is that our mayor, Jean Quan, kicked off her first term in office by focusing most of the police power on 100 blocks, mostly in East Oakland. They announced this. They even pointed out which blocks would get intense police scrutiny. So do you know what people did who were robbing folks in those 100 blocks? They moved. But the cops didn't. Response times for robberies--even when the robber was in a home with a citizen--were at least 45 minutes, if not 16 hours. It'd be laughable if it wasn't so awful.
Oakland Has More Robberies Than Any City In America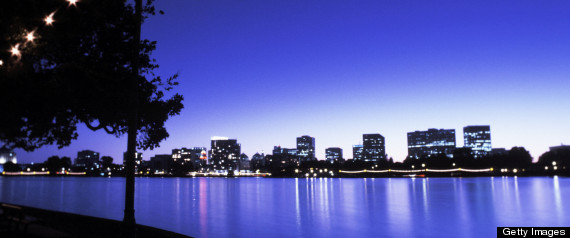 On the heels of the Oakland Police Department's worst week in recent years comes more disheartening news -- the East Bay city has more robberies than any other place in the nation. According to an analysis by the Oakland Tribune, one in every 91 residents was the victim of a robbery last year. "That not only was the city's highest robbery rate in two decades, it was the highest of any major American city since 2000," the newspaper's report read. Oakland's rate is 36 percent higher than America's second most robbery-plagued city, Cleveland, and double that of nearby Richmond. Local police say a demand for black market cellphones has fueled the trend. Oakland Mayor Jean Quan called the situation "completely unacceptable" and is seeking more police to address the issue. But many locals don't think officers are the answer. "The police we have aren't getting these robbers off the streets," Oakland Local noted. . . . Meanwhile, a disturbing report uncovered staggering inefficiencies within the department, including one part-time investigator assigned to handle 10,000 burglaries over the course of a year.