This is a beautiful, very abridged, primer on the three schools of ethics and the very weird zone they all occupy.
Machiavelli II: The Three Branches of Ethics -- Ex Urbe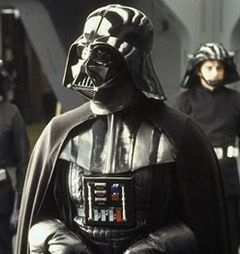 Ethics, or moral philosophy, is the branch of philosophy which deals with decision-making, how we separate correct from incorrect action. A moral philosophy, or ethical system, is the set of criteria by which an individual judges whether an action should or should not be taken. All ethical systems can, believe it or not, be separated into three categories, whose names are, to the eternal detriment of students, misleading and confusing. The three are Virtue Ethics (note, does not necessarily involve any concept of "virtue"), Deontology (no relation whatsoever to "ontology"), and the younger sibling, Utilitarianism, aka. Consequentialism. I will give away my ending here by saying that Machiavelli is the founder of Utilitarianism, and that few changes in the history of thought have so radically transformed the human world. But for the moment we shall live in a world without Consequentialism, for it is in such a world that Petrarch, and Savonarola, and the young Machiavelli find themselves. Virtue Ethics is any ethical system which judges an action based on the interior motives and feelings of the actor. Did that person will a good deed when the person took that action? If so, it was a morally good action. Did the person will a wicked deed? If so, it was a morally wicked action. The primary question is of the character of the doer: is this a good person or a bad person while performing this action? Virtue Ethics is thus what leads to such legal terms as self-defense, heat of passion and premeditation. Yes this person killed another human being, but it was an act of self-defense: this person does not have the character of a murderer. Yes this person killed another, but (s)he was temporarily out of control due to shock and truma: this person does not have the character of a murderer. Yes this person killed another, but it was a rash, improvised action, not the result of days and weeks of maliciously plotting how to take human life: this person does have the character of a murderer but the flaw is not so deep, not so perverse, not so terrible. . . .