Would you hire an employee who refused to give you any references, who promised he could turn your company around but refused to give any details, and who had systematically destroyed the records of every job he ever held? Romney destroyed the records of his time working for the Olympics after being plagued by rumors of using eminent domain to enrich his friends. Romney wiped the hard drives and deleted the emails from his time as Mass. governor, despite that being really illegal. What was he hiding then? His work with Bain Capital is borderline evil, and has a very murky endpoint. And he is refusing to share even one year of complete tax information. Oh, and bonus points, he claims to have policies to improve America but won't share any details. None. He swears--cross his heart--that he has a plan to cut taxes on the rich, raise taxes on the middle class and balance the budget at the same time, but he is refusing to share that plan because it might be used against him. It's utterly absurd.
Mitt Romney's `just trust me' campaign - The Plum Line - The Washington Post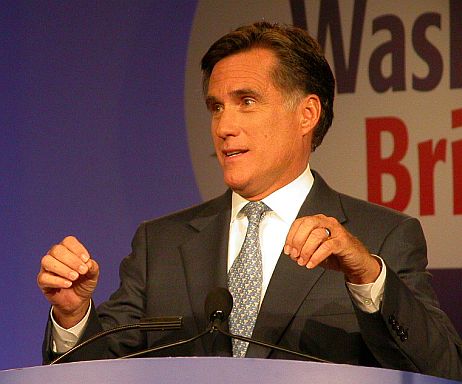 What we're looking at here is an extraordinary gamble by the Romney camp — call it the "just trust me" campaign. In essence, Romney is betting he can withhold huge amounts of detail about his finances and his major policy proposals without the public knowing or caring about it enough to matter. On taxes, this lack of transparency goes beyond the amounts he paid; tax experts think the returns could shed light on Romney's various offshore accounts and any techniques — fully legal, but perhaps difficult to explain politically — he used to keep his rates low. Romney has stuck to this stance even though multiple Republicans, including his longtime backer and fundraiser Jon Huntsman Sr., have called on him to come clean with the American people. That's only the begining. Romney won't reveal the names of his major bundlers, even though he's taken a drubbing from major editorial boards for failing to do so. Romney has claimed he wants to eliminate whole government programs and agencies, but has freely admitted he won't specify which ones, because so doing could be political problematic. Romney did let a bit of detail slip about which programs and agencies he'd consolidate or eliminate, but only in a closed-door fundraiser that was overheard by reporters. Romney has proposed a tax overhaul that he vows will be revenue neutral, but he won't say which loopholes and deductions he'd close to ensure that his plan's deep tax cuts on the rich will be paid for without hiking the middle class's tax burden. And not only that, but Romney and his running mate have freely confirmed in interviews that they see no need to reveal these details until after the election — after which, they claim, it can all be worked out with Congress. And so on. Dems are betting that all this lack of transparency will undermine the public's willingness to trust him; today's revelation will only give Dems another chance to pummel Romney to come clean. But Romney appears to be betting that he can muddle his way through to victory despite the merciless incoming he continues to take, because voters disillusioned by the bad economy will want an alternative so badly that they won't be too picky about the details.