Philip Reeve: The Stink of Steampunk
Author Philip Reeve explains why Steampunk as a genre is a really dumb idea.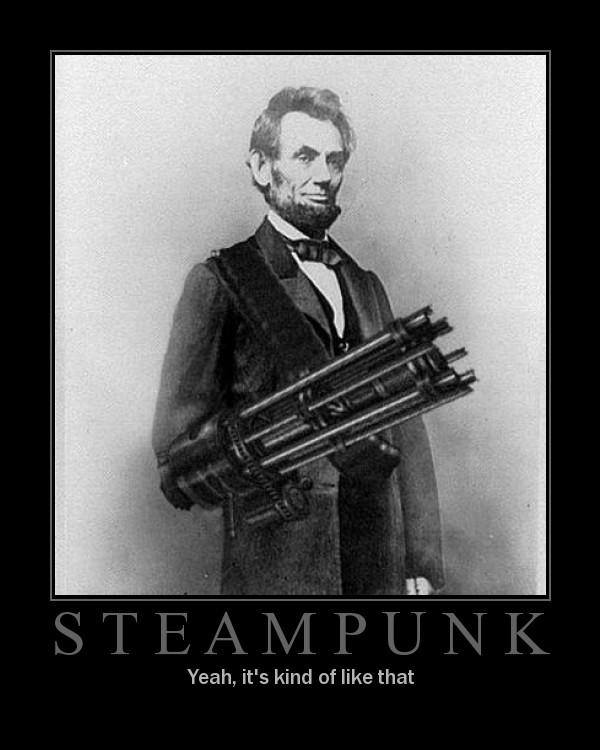 Back in the 1980's, when I started forming the ideas that would eventually turn into Larklight and Mortal Engines, I naively felt that I'd found a nice little niche for my imagination, well away from the computers and starships of mainstream Sci-Fi and the elves and pixies of the fantasy crowd. I was inspired by the Science Fiction of HG Wells and Jules Verne, and while I was dimly aware that sixties writers like Michael Moorcock had briefly revived the scientific romance (presumably in the grip of the same fad that persuaded people like the Beatles into Edwardian military tunics), I wasn't really aware of many in my own generation writing about airships and steam engines. But fast-forward twenty years and everybody's at it. Clearly I was not alone, and lots of other people who had been thinking along the same lines have all had their books published too. When I was in America at the start of this year I actually had people coming up to me saying, "Oh, I love Steampunk!" For "Steampunk' is the unlovely name of this bastard style, and it's everywhere: airships turn up on children's TV programmes, arty show-offs dress up in Steampunk outfits, there is Steampunk jewellery, Steampunk art, probably Steampunk music. What began as a tiny sub-genre of Science Fiction is fast becoming its dominant form, especially in books for children and young adults. And guess what? It stinks. I'm not singling out any particular books or individual authors when I say this. As in any genre there are good and bad examples, and while there may be a few hacks trying to scramble aboard the steam-powered bandwagon I'm prepared to believe that most Steampunk writers are drawing on their own enthusiasm, as I once did. No, the problem that I have with Steampunk as a genre is that it's basically dead. Returning again and again to the same tiny pool of imagery, the writers of Steampunk are doomed to endless repetition. What I used to love about Science Fiction as a teenager was the way that, when you picked up one of those yellow Gollancz SF titles at the library, you had no idea where it would take you; it might be to some dazzling technological future or post-apocalyptic wasteland; it might be to another planet; or it might all be set in the present, just around the corner. But when you pick up a Steampunk book you know pretty much exactly where you're going; it will take place in an 'alternate' nineteenth century which will be neither as complex nor as interesting as the actual nineteenth century. There will be airships; rich villains will be hatching plots involving clockwork and oppressing the workers; rich heroes will see the error of their ways. Most of the characters will not display any of the attitudes or beliefs of the past, but will act and speak like modern people in Victorian fancy dress. As if the authors can already scent the whiff of decay rising from their chosen genre some recent books have started throwing in elements from other mini-ghettoes; Cherie Priest's Boneshaker added zombies to the mix, and is highly regarded by people who don't seem to care that it is itself a kind of literary zombie. . . . And if I go on to write of other future worlds, I can promise that they will be built from the stuff of the future, not the past. That's what Sci-Fi used to be; a collective dream about the possibilities of progress. Steampunk is a genre cul-de-sac: it's Science Fiction for people who know nothing about science; historical romance for readers whose knowledge of history comes from costume dramas. May it soon go the way of that half-digested peanut, and be flushed into oblivion.