It's the newest product you don't need, and will make you feel bad about yourself. - Feministing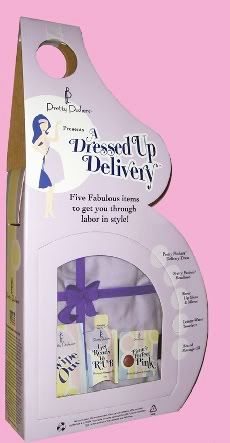 Dressed Up Delivery!
We at Pretty Pushers believe that you deserve to look your best when you work your hardest. The enclosed five items are sure to keep you feeling fabulous until the job is done!
I'm sure you're dying to know what these five magical items are. 1) Pink lip gloss and a mirror 2) A "delivery dress" 3) A headband 4) A lemon-water towelette 5) Heated massage oil
Seriously?