Note that she had not even kissed a boy, and still her malicious peers slut-shamed her literally to death.
Rachel Ehmke, 13-Year-Old Minnesota Student, Commits Suicide After Months Of Bullying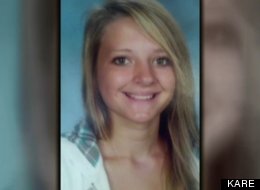 Rachel Ehmke, a 13-year-old seventh grader in Mantorville, Minn., died April 29 after hanging herself at her home. The months leading up to the tragedy were a whirlwind of peer abuse instances, her parents say. Now following Rachel's Friday funeral that was met with widespread community condolences, Rick and Mary Ehmke are speaking out against the bullying they say their daughter endured at Kasson/Mantorville Middle School and online. Rachel's family and friends say the teen fell victim to school bullying last fall when her chewing gum was stuck to her textbooks and the word "slut" was scrawled across her gym locker, the Austin Daily Herald reports. And while she was outgoing, athletic and friendly, the same group of girls reportedly threatened Rachel and kept calling her a "prostitute," though she had never kissed a boy, according to KMSP. Two days before Rachel's death, an anonymous text was sent to other students at the school, KARE reports. "It was pretty explicit. Something to the effect of that Rachel was a slut and to get her to leave the Kasson-Mantorville School, forward this to everyone you know," parent Chris Flannery told the station. But after the text was reported to authorities, it was traced to someone who wasn't a student at the school, according to Minnesota Public Radio. The district's bullying policy prohibits threats both in person and online, and promises investigations within 24 hours of any reported bullying.