This is a long and moving read, more so for the contrast between the author's wife's very real battle with cancer and her new friends utterly fake battle with cancer.
No Evidence of Disease (Idle Words)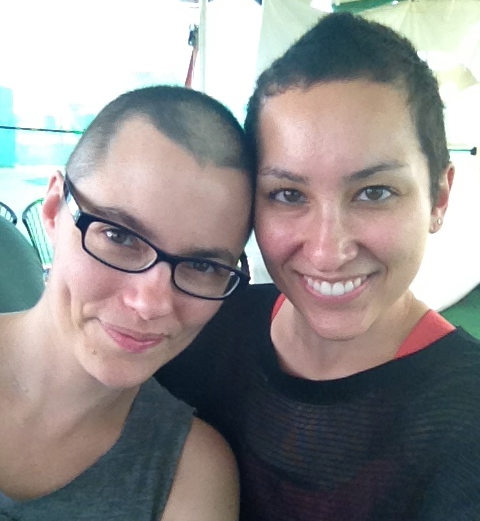 In the middle of July, Steph posted a series of messages on Facebook. Something was wrong at home. She was half-crazy with sleep deprivation, bouncing from hospital to hospital in search of a place to just lie down and rest, and had finally landed in the emergency room at CPMC. It was hard to piece together what was going on. Diane drove to the hospital to see her, and waited with her until she was checked in to the psychiatric ward. The next day, Steph's psychiatrist suggested she could have her discharged if she had somewhere to stay. We figured Stephanie could sleep it off at our place, calm down, and we could talk about the situation once she was rested and more lucid. But that never happened. For the next two days, Steph was either fast asleep or endlessly talking. She had always been a talker, but now it had become a river of words, pressured speech that jumped from topic to topic. Whatever was happening to Steph resembled mania. She was riffing on everything, telling stories, and finding it hard to listen. It had me puzzled. I wondered if Steph had abruptly stopped taking some drug and was experiencing a reaction from withdrawal. I also knew there had been CNS involvement in her leukemia, and worried that this might be a neurological symptom of her cancer. On the third day, Diane drove Steph home to pick up some medical paperwork, and things got even stranger. Stephanie locked herself in the shower, started breaking things, shouting threats against her own mother (who was not home at the time), pleading with Diane to leave, and crying. Not knowing what else to do, Diane called Steph's psychiatrist, who seemed just as surprised. Her only suggestion was that Diane not leave Stephanie alone. But towards ten o'clock, Stephanie came out of the bathroom, dressed, and declared she was "going for a run", leaving Diane by herself. Diane called a friend of Steph's who lived nearby, and eventually they collected Stephanie and left her in the friend's care. Diane came home exhausted. While we were still discussing what had happened at Steph's house, the psychiatrist called. She had been speaking with Stephanie's mother, and had an urgent question for Diane. "How certain are you that Steph has cancer?"