If an ND player has a fake dead girlfriend, ever media outlet in the country covers it. If ND players rape women and then bully them into committing suicide, no one talks about it.
This Is What Happens When You Accuse A Notre Dame Football Player Of Sexually Assaulting You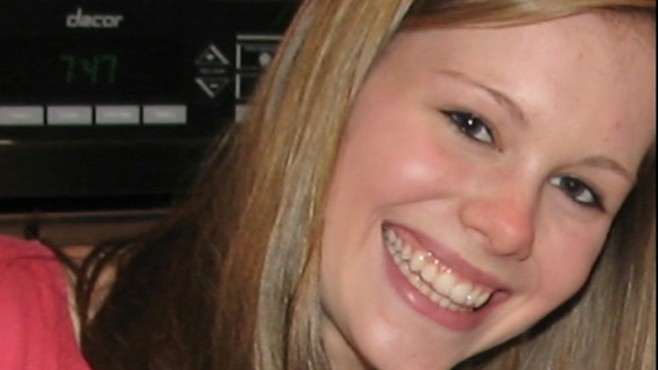 Last week, the National Catholic Reporter published a lengthy piece on reported sexual assaults at Notre Dame. Its fulcrum is the case involving Lizzy Seeberg, a 19-year-old freshman at nearby St. Mary's College who committed suicide in September 2010, just 10 days after she was allegedly sexually assaulted by a Notre Dame football player. That case led the civil rights office of the U.S. Department of Education to launch a seven-month investigation of Notre Dame that last summer resulted in a settlement agreement. The Seeberg case is awful enough, but according to a former school administrator whose own daughter says she was raped 10 years ago, "They"—Notre Dame—"do a poor job in general." The takeaway from the NCR story—written by Melinda Henneberger, a political reporter for the Washington Post and a 1980 Notre Dame graduate—is that Seeberg wasn't the first woman to be put through the university's meat grinder after making a sexual-assault accusation. And judging by Henneberger's reporting, she won't be the last. The smear about Seeberg was that she was "a troubled girl" who had "done this before" (according to friends and family members of a "long-serving trustee" at Notre Dame). She was "the aggressor" (according to the accused player's lawyer, a Notre Dame alum). She was "all over the boy" (according to a "top university official" at Notre Dame). After reporting the alleged assault to campus police, Seeberg was told by a friend of the football player: "Don't do anything you would regret. Messing with Notre Dame football is a bad idea." No charges were filed. Notre Dame police didn't interview the player—who was never disciplined by the school or the football program—until five days after Seeberg killed herself. Later, they told the family they weren't sure when they could follow up. "They said they were pretty busy," said Lizzy's mother, Mary, told Henneberger, "because it's football season and there's a lot of underage drinking." And then there's Joe Power, a Notre Dame alumnus and a lawyer representing the player against whom Seeberg made her accusation. When Henneberger reached him for comment, Power immediately tried to bully her. . . .