John Carlin on why Iceland has the happiest people on earth | World news | The Observer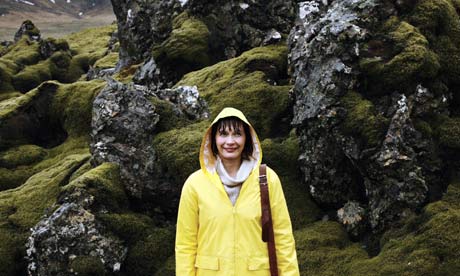 Highest birth rate in Europe highest divorce rate highest percentage of women working outside the home = the best country in the world in which to live. There has to be something wrong with this equation. Put those three factors together - loads of children, broken homes, absent mothers - and what you have, surely, is a recipe for misery and social chaos. But no. Iceland, the block of sub-Arctic lava to which these statistics apply, tops the latest table of the United Nations Development Programme's (UNDP) Human Development Index rankings, meaning that as a society and as an economy - in terms of wealth, health and education - they are champions of the world. To which one might respond: Yes, but - what with the dark winters and the far from tropical summers - are Icelanders happy? Actually, in so far as one can reliably measure such things, they are. According to a seemingly serious academic study reported in the Guardian in 2006, Icelanders are the happiest people on earth. (The study was lent some credibility by the finding that the Russians were the most unhappy.)
Oddny Sturludottir, a 31-year-old mother of two, told me she had a good friend who was 25 and had three children by a man who had just left her. 'But she has no sense of crisis at all,' Oddny said. 'She's preparing to get on with her life and her career in a perfectly optimistic frame of mind.' The answer to why the friend perceives no crisis in what any woman in a similar predicament anywhere else in the western world might consider a full-blown catastrophe goes a long way towards explaining why Iceland's 313,000 inhabitants are such a sane, cheerful, successful lot.
There are plenty of other, more obvious factors. Statistics abound. It is the country with the sixth highest GDP per capita in the world; where people buy the most books; where life expectancy for men is the highest in the world, and not far behind for women; it's the only country in Nato with no armed forces (they were banned 700 years ago); the highest ratio of mobile telephones to population; the fastest-expanding banking system in the world; rocketing export business; crystal-pure air; hot water delivered to all Icelandic households straight from the earth's volcanic bowels; and so on and so forth.
But none of this happiness would be possible without the hardy self-confidence that defines individual Icelanders, which in turn derives from a society that is culturally geared - as its overwhelming priority - to bring up happy, healthy children, by however many fathers and mothers. A lot of it comes from their Viking ancestors, whose males were rampant looters and rapists, but had the moral consistency at least not to be jealous of the dalliances of their wives - tough women who kept their families fed in the semi-tundra harshness of this north Atlantic island while their husbands forayed, for years at a time, far and wide. . . .