I Will Always Have Been Back: Toward a Grand Unified Theory of Schwarzenegger | Overthinking It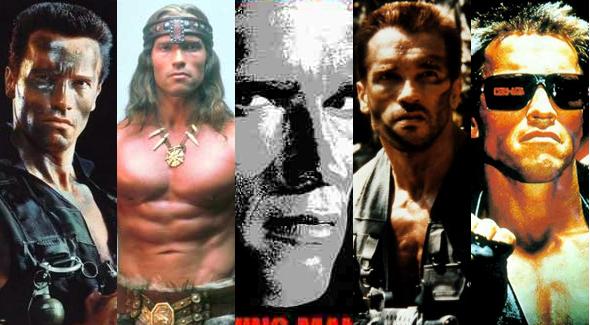 Arnold Schwarzenegger was one of the first action movie stars of the 80s. Perhaps he was one of the first action movie stars, period. His predecessors to that title – Steve McQueen? Clint Eastwood? – had dramatic credits to their name as well as escapist fare (Papillon, Play Misty For Me, etc). But Arnold Schwarzenegger will never direct Million Dollar Baby. Explosive action movies sit at both the beginning and end of his range.
Consequently, not many critics take Schwarzenegger seriously as an actor. He's a muscle-bound lunk, they claim. He's nothing but a stony face and some catchphrases. He always plays the same role.
But what if that's deliberate? . . .
This is pretty damn amazing. Click through for the evidence.