This is from the lovely writer who previously wrote a very moving history of Machiavelli.
Machilavelli III: Rise of the Borgias -- Ex Urbe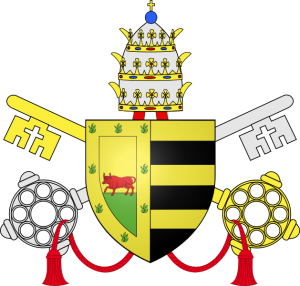 The papal election of 1492 was one of the great power games of world history. Anyone seeking to create a board game or one-shot role-playing simulation of an exciting political moment need look no farther. Twenty-three men are locked in the not-yet-Michelangelized Sistine Chapel. They can't leave until someone receives twelve votes and becomes pope. Everyone has a different goal. A few want to be pope. Others want to sell their votes to the papabile (pope-able candidates) for the best price going. Some want wealth; some have plenty and want to turn it into power. Some want titles; some have titles but have lost the fortunes that should go with them and are hoping to earn that back. Some are young and want to make friends and be owed favors; some are old and want young relatives to become cardinals to preserve the family's toehold in the College. The Medici Cardinal is sixteen and hoping to cement the family's hold on Florence. The Patriarch of Venice is ninety-six, dying, and wants to go back to his impregnable hometown and eat candy. Ten of the cardinals present are nephews of previous popes, eager to keep nursing from the coffers and to keep their family fortunes safe from rivals. Eight are pawns of kings and want to secure the clout necessary to get the new pope to grant their masters' requests should a king want to, for example, divorce Catherine of Aragon and marry Anne Boelyn (that's a few decades off but it's the kind of thing one has to be prepared for). The previous pope glutted the College with his own relatives but all are too young for anyone to be willing to vote for them, so they have thrown their collective clout behind the cunning veteran Giuliano della Rovere: learned, aggressive, interested in art, interested in the classics, and interested above all in how both can be used as tools of power. As for Rodrigo Borgia, he has waited a long time. This may well be his last shot at his uncle's throne. Resources: all the wealth, contacts, secrets, tax-returns and dirt he has accumulated in decades managing the papal purse. It was a very complex election, about which we have lots of information, but little that is reliable. We know there were four rounds of voting, and that Borgia was not one of the front runners in the three leading to his unanimous or near-unanimous victory in the last. We have records of enormous bribes, offices and territories representing tens of thousands of florins in annual income changing hands. Some allege that the king of France contributed hundreds of thousands to efforts to get Giuliano della Rovere on the papal throne. It seems pretty clear that the Borgias smuggled letters offering fat bribes into the chapel inside the food which was delivered for the cardinal's meals. One delightful anecdote from the period claims that the 96-year-old Patriarch of Venice was the last critical swing vote, who, having a wealthy family, secure lines of power, a literally impregnable homeland, and not long to live to enjoy the fruits of bribery, sold out for a couple hundred florins and some marzipan, since, when one is locked in the Sistine Chapel with a bunch of clerics for day after day, sweets are precious hard to come by. In the end even Giuliano della Rovere himself seems to have accepted that, if he could not win, it was better to profit and wait than to remain stubborn and gain nothing. He was still fit, favored by the King of France, and likely to survive to see another election. (For more nitty-gritty details on what we think we might maybe know could have happened potentially, see the wiki.) . . .