For 20 years, the code to launch nukes was 00000000
The military disagreed with the civilian management and thought nukes should be as easy to launch as possible. So they set the launch code to eight zeroes and gave the code out to everyone. Oh, and half the missiles didn't even *have* launch codes.
It's really a testament to the basic goodness of man that we didn't all die in a nuclear war already.
For Nearly Two Decades the Nuclear Launch Code at all Minuteman Silos in the United States Was 00000000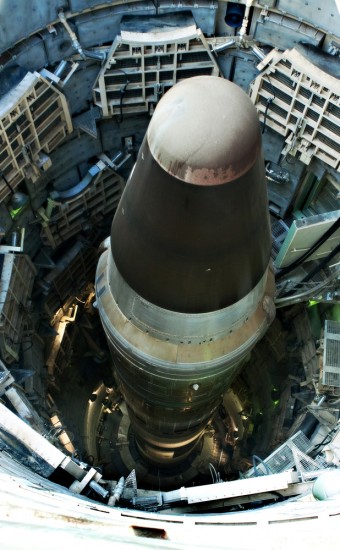 Today I found out that during the height of the Cold War, the US military put such an emphasis on a rapid response to an attack on American soil, that to minimize any foreseeable delay in launching a nuclear missile, for nearly two decades they intentionally set the launch codes at every silo in the US to 8 zeroes.
We guess the first thing we need to address is how this even came to be in the first place. Well, in 1962 JFK signed the National Security Action Memorandum 160, which was supposed to ensure that every nuclear weapon the US had be fitted with a Permissive Action Link (PAL), basically a small device that ensured that the missile could only be launched with the right code and with the right authority.
There was particularly a concern that the nuclear missiles the United States had stationed in other countries, some of which with somewhat unstable leadership, could potentially be seized by those governments and launched. With the PAL system, this became much less of a problem.
. . .
However, though the devices were supposed to be fitted on every nuclear missile after JFK issued his memorandum, the military continually dragged its heels on the matter. In fact, it was noted that a full 20 years after JFK had order PALs be fitted to every nuclear device, half of the missiles in Europe were still protected by simple mechanical locks. Most that did have the new system in place weren't even activated until 1977.
Those in the U.S. that had been fitted with the devices, such as ones in the Minuteman Silos, were installed under the close scrutiny of Robert McNamara, JFK's Secretary of Defence. However, The Strategic Air Command greatly resented McNamara's presence and almost as soon as he left, the code to launch the missile's, all 50 of them, was set to 00000000.
Oh, and in case you actually did forget the code, it was handily written down on a checklist handed out to the soldiers.