Whistleblower reveals structural faults in Keystone XL Pipeline
Reminder that the pipeline will be traversing protected wilderness, farmland, and people's backyards and that the slurry inside the pipe is a caustic mix of tar and industrial solvents and just looking at it will give you twelve different kinds of cancer.
Whistleblower, Landowners: TransCanada Botching Keystone XL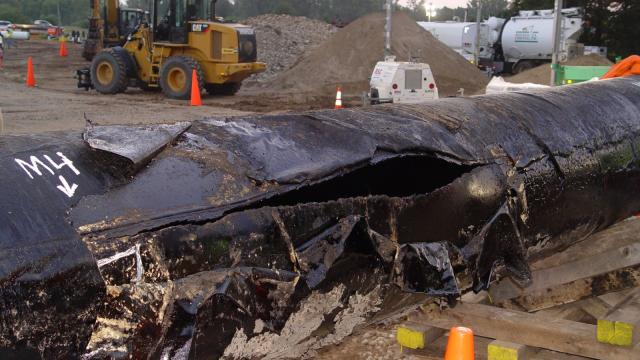 For five years, Vokes had inspected TransCanada projects across North America and, too often for his liking, found they were poorly constructed and didn't meet engineering codes. He'd tried to get his superiors to address the problems, to no avail, and was fired last year. In East Texas, he found that TransCanada hadn't changed its way—even on what may be the most controversial pipeline ever proposed for North America.
"I believe in building pipelines," he says. "But I like to have what's in the pipeline [stay] inside the pipeline."
TransCanada has long contended that Keystone XL will be the safest pipeline ever built. But in East Texas, landowners are growing increasingly alarmed by what they've seen first-hand: multiple repairs on pipeline sections with dents, faulty welds and other anomalies. The Oklahoma-to-Texas segment of Keystone XL is 90 percent complete, according to the company, and is expected to come online later this year.
Vokes says TransCanada prioritizes staying on schedule over quality. In a 28-page complaint filed last year with the Canadian government's pipeline regulator, he describes rampant code violations on other TransCanada projects. He claims that the repair work in Texas proves the company is still ignoring the engineering codes and regulations that guide pipeline construction and warns that Keystone XL will likely leak.
"Now if they were actually following this," he says, holding up a section of the American Society of Mechanical Engineers' code governing liquid hydrocarbon pipelines, "they wouldn't have this," he says, pointing to an array of photos documenting problems with the pipeline.