"10 Things I Wish I'd Known When I Started My Sex Transition"
Annika Penelope: 10 Things I Wish I'd Known When I Started My Transition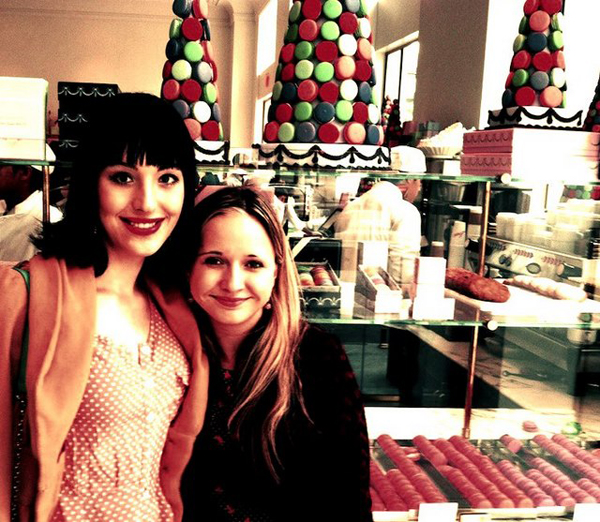 Exactly two years ago, I sat apprehensively in the reception area of the public health clinic in San Francisco's Castro neighborhood, waiting for my name to be called. If all went according to plan, I would leave that evening with my first prescriptions for estradiol and spironolactone -- day 1 on hormones. I had just come from work, and because only a handful of my colleagues knew about my transition, I was still presenting as a boy (albeit an androgynous one wearing gold eye shadow). I remember looking around the room at the other trans girls sitting nearby. I couldn't wait to be just like them -- to have people see me as my true gender and to finally start feeling comfortable in my body.
. . .
1. Brace yourself for beauty culture.
This is especially true for my fellow femme girls, and there's a reason it's #1 on my list. Before I started presenting as female, I had no idea just how toxic beauty culture is in this country. Women are constantly inundated with airbrushed images and messages aiming to tear down our self-esteem and make us feel inadequate. Fashion magazines and the beauty industry make billions every year by exploiting these insecurities with the promise that if we only try harder to be prettier, we too can be happy.
As a trans girl, beauty culture can be especially difficult to navigate, because most of us have haven't been exposed to it very long. Our cis partners and friends have been dealing with it since middle school (if not earlier), and many have had years to develop effective coping strategies, so we DMAB ("designated male at birth") ladies have to make up for lost time, and on top of that, cissexist standards of beauty add another way for us to feel insecure.
It helps to maintain a sense of perspective. Many trans girls, including me, have a habit of romanticizing the cisgender experience. A month or two into my transition, I told my girlfriend that I couldn't wait until I could look in the mirror and see a pretty girl staring back at me. "You realize that's never going to happen, right?" was her response. "You're going to look at your reflection and feel unsatisfied -- just like every other woman." And it's true: Even the most gorgeous of my friends can list a dozen things she'd change about her appearance. So the next time you're feeling unattractive, don't blame yourself; blame capitalism and a beauty culture designed to make you feel that way.
2. Say goodbye to male privilege.
If, like me, you presented as a normative guy before transitioning, you probably didn't realize just how many privileges you were about to give up. I took so many little things for granted, like being able to walk outside or go to a bar without random men feeling the need to comment on my appearance. Sexual harassment is such a routine thing now that I can't even remember what life was like without it.
You'll probably also notice that people take you less seriously at work because of your gender and presentation. You'll have to be twice as assertive as you were before in order to get people to pay attention to your contributions, and you'll possibly be labeled a "bitch" for doing so.
. . .