DJANGO UNCHAINED is a fairy tale, a hero's journey
4thletter! -- Django Unchained: "Jump at de sun."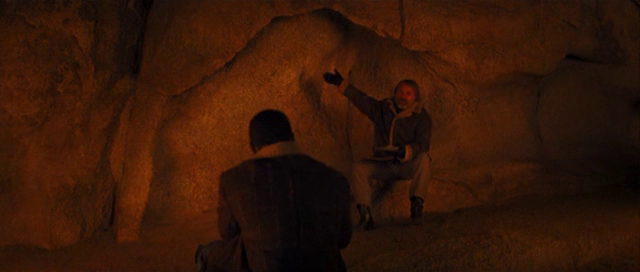 It's hard for me to think of a quote that better defines the experience of being black in America. Growing up, I was taught that I'd have to work twice as hard to be heard, and deal with half the praise. Others would praise me more than my peers, simply because performing on par is exceptional when you start behind the eightball. Either way, I needed, need, to do more than my peers. I need to be better, faster, stronger, smarter, just so that I can be treated as normal instead of a niche.
America is short on black heroes. We don't get to be the princes on white horses and princesses in high castles. When we are the king and queen, it's in a creative work that people see as being specifically black, rather than mainstream. That's "a black movie," that one's "a black comic." It doesn't get to be normal.
That's how America works. White is the default. And once you begin changing up the formula — a black hero here, a spanish hero there — you move away from the default and become… niche.
What's worse? Being invisible or being a curio?
One of my favorite aspects of Django Unchained is that it isn't that black of a movie at all. It's not a niche story. It's a classic, an epic. It's a story that we all know and love. There is a princess in a castle and there is a hero coming to save her. It's a little different from damsel in distress tales — Hildi is thrown in the hotbox for trying to escape again, not for just trying to escape; she's a troublemaker — but at its core? It's the same. The difference? It stars a black man who loves a black woman, instead of a white man who loves a white woman.
Dr King Schultz tells the story of Siegfried and Brunhild to an attentive and eager Django not because it's cute, or because Tarantino wanted you to know the end of the movie before it went down. Schultz, and Tarantino, relate that story to show just how universal this movie, a movie that tells the story of a freed slave trying to rescue his wife during one of the most dismal periods in American history, actually is.